NARGA Home¶
Hello! Welcome to the NARGA website.
Please use the navigation on the left for help getting setup in the NARGA environment, getting help or simply for a quick reference to some frequently asked questions.
You can also use the search at the top right to search the entire site.
Clickable links are the dark gold text sections.
Where to get Help - NARGA Service Desk¶
If you need help with any NARGA related issues, please log a call on the NARGA Service Desk.
If you need to see us face-to-face, you need to book an appointment. Book here.
Links¶
Below are some useful links and a description of where it goes.
| Name and Link | Description |
| --- | --- |
| Password Management | Forgot Password and Change Password options |
| UserAdmin | User Administration - Load Printing Money |
| My.sun | The Homepages for Staff and Student alike |
| SUNLearn | Academic Module Repository |
| IT Twitter | IT Twitter Feed - all related IT Stuff |
| GitLab and CS Sysadmin | Some git help, and some tips and tricks aimed at CS staff and Postgraduate students |
Where is NARGA¶
NARGA is situated in 3 buildings.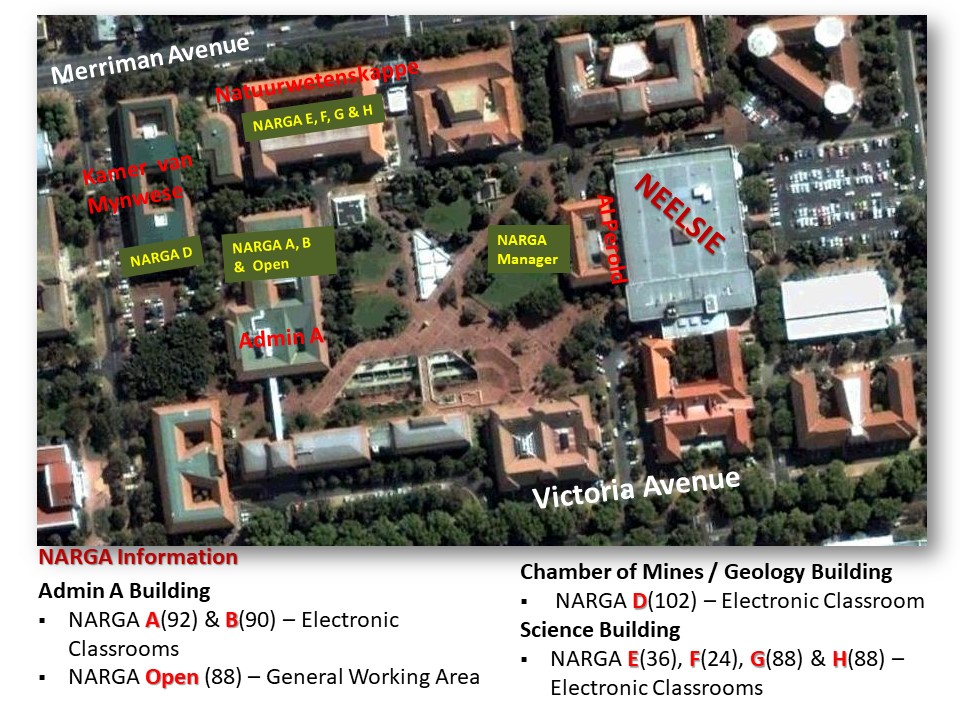 ---
Last update:
2023-08-16
Created:
2023-08-16